Motorized tricycles are a quick way to travel through traffic and conserve energy.
Styles vary depending on the task for which they are designed. As can be seen from the streamlined appearance of new three wheelers there is aerodynamic technology included in the design. Modern fairings and enclosed compartments on vehicles dramatically improve a rider's comfort and attention on long rides by reducing the effect of the wind and rain on the body. Some even are designed as trucks or taxis. Others are multi passenger. Many are fitted with tilting wheels as in the picture above.
Almost all cycles are driven by conventional gasoline internal combustion engines. Some small scooter-type models use an electric motor and a very small number of diesel models exist. Liquid-cooled ones have a radiator giving them the potential for greater power and longer operating life. Air cooled engines are cheaper to purchase, less complex and lighter weight.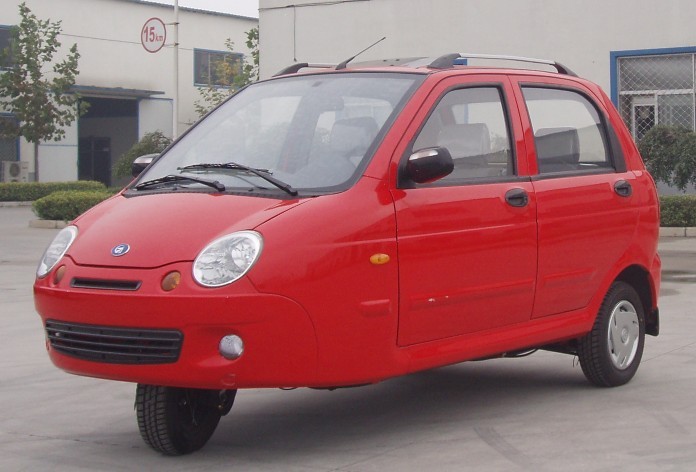 Only a few models are fitted with a reverse gear, usually just the larger ones. At one time, they all used spoke wheels built up from separate components, but one-piece wheels are more common now. Brakes can either be drum or disc based. Disc brakes being more common due to their superior stopping power, particularly in wet conditions.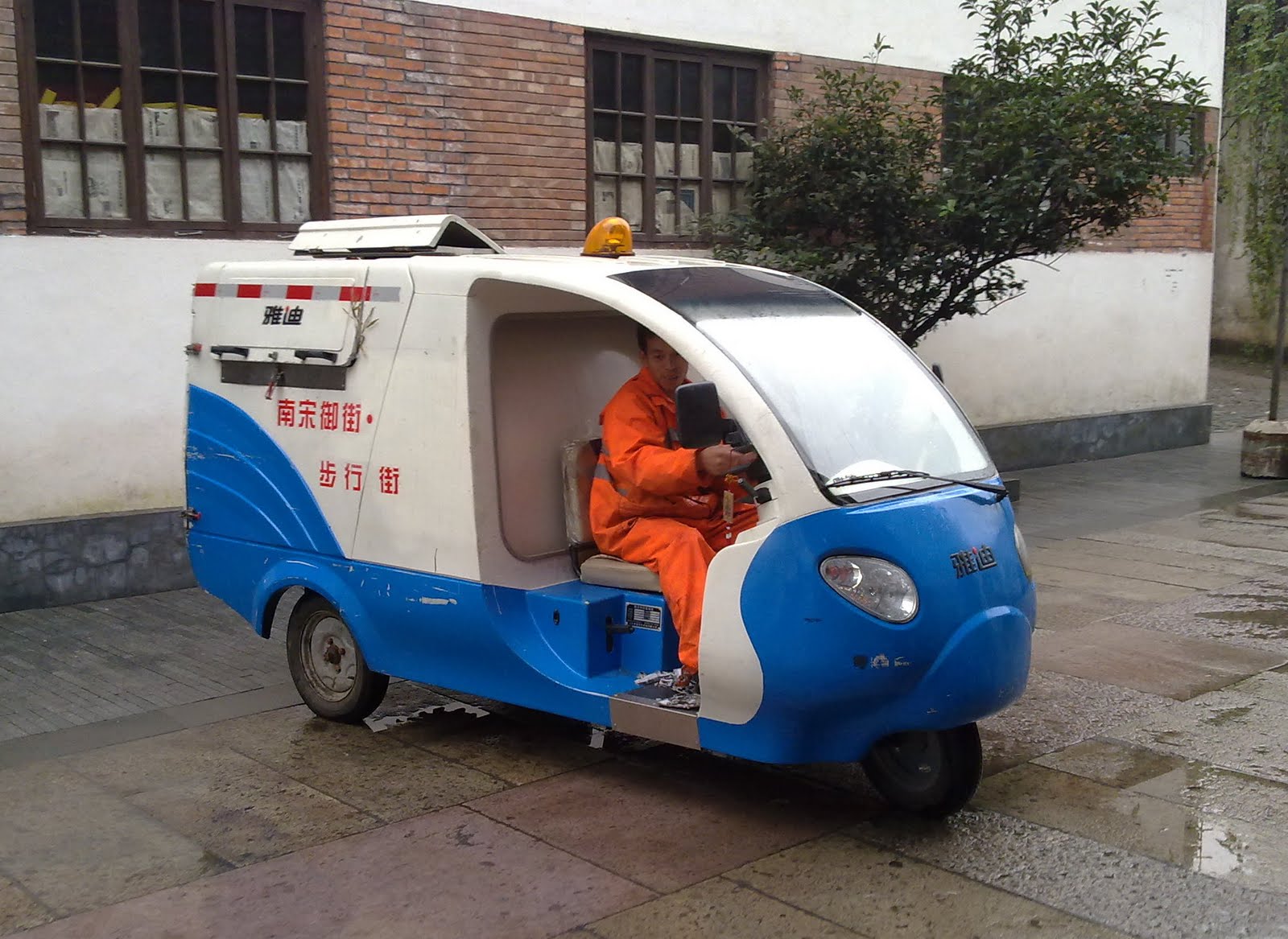 >Above is a sedan used in Asia, Right is a Chinese delivery version. Pictured at the top is a Peugeot modern version.